Today Xiera modeled another BEAUTIFUL set made by Cherise of Pick-A-Lily's Custom Designs Studios. Xiera really LOVED this set!! She kept saying, "Mommy look at all the pretty flowers on me!" LOL!! I LOVE the twirl skirt and the adorable bolero gives the set a very unique look!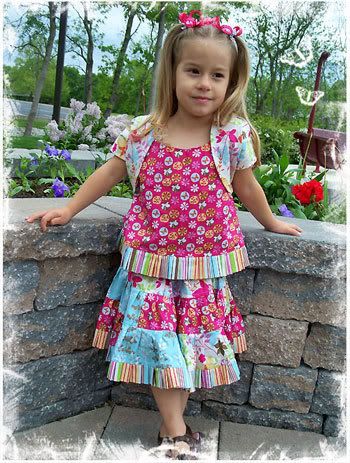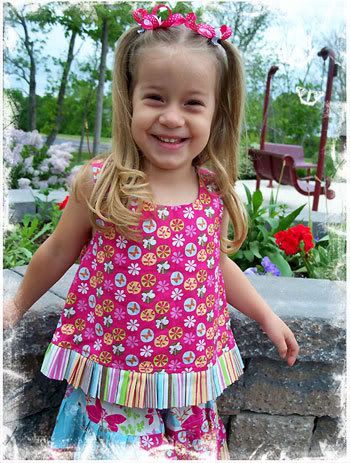 Xiera also modeled a beautiful white dress made by Sarah of*BBCB*(Blue Birds Children's Boutique) This dress would make the perfect flower girl dress! I love the pink flowers along the bottom of the dress.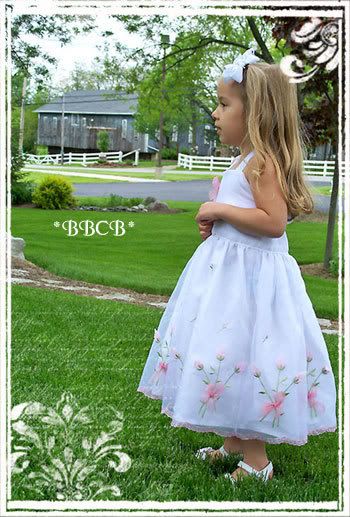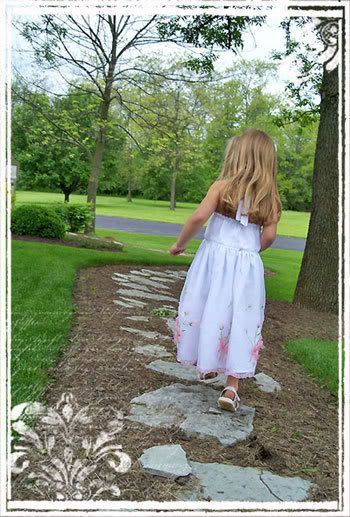 And here are a few "Bloopers" from today's photo shoots.
This one is the very first pic after her little nap in the car! ;)


And this one was the very last pic of the day! Major Body Language! Time to go find a potty and QUICK! LOL!!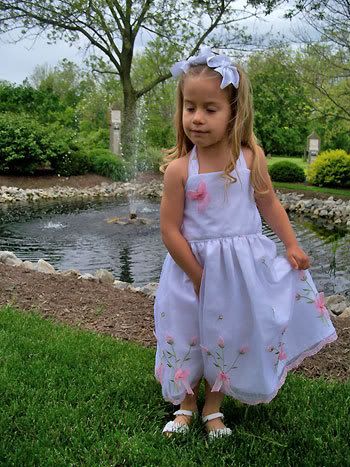 With Love,
Lindsay