The girls had another fun modeling expedition today! Xiera modeled a ladybug collaboration set made by me and Tammy of Painted*Patooties. I just LOVE how this set turned out! Tammy never ceases to amaze me with her adorable designs she paints!! Tammy painted the shorts and tank and I of course made the Ladybug top with matching hair clips.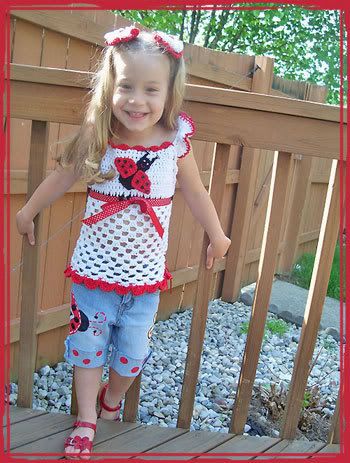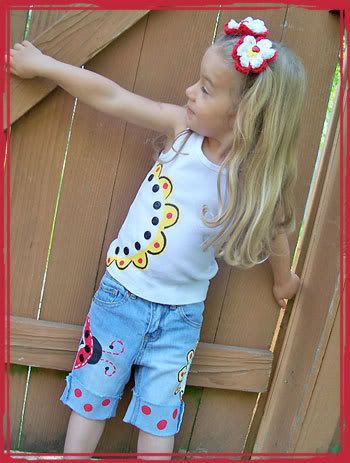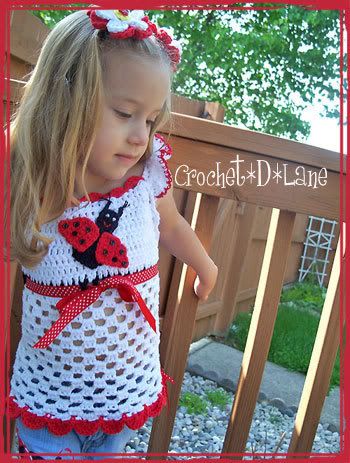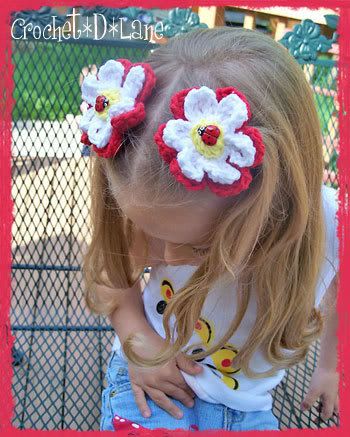 Zella modeled my new Hungry Caterpillar halter top design. I also collaborated with the very talented Tawnya of Bada*Blingg. She made a Hungry Caterpillar necklace and bracelet set to match!! Zella wasn't into the modeling mood like Xiera was but as long as I made silly faces and sang the ABC song she gave me a few giggles and smiles! ;)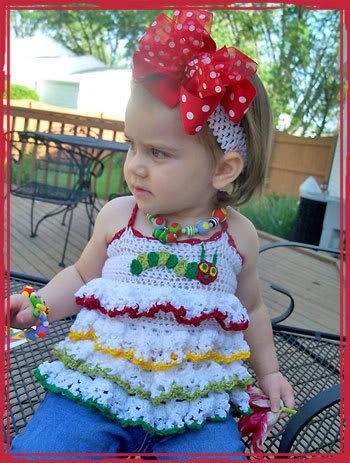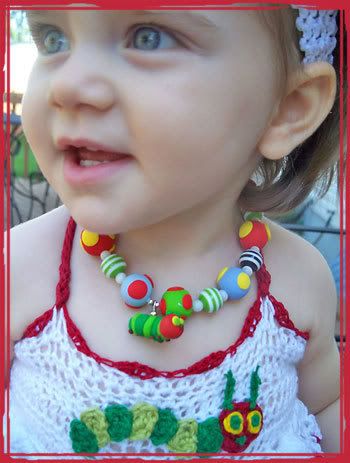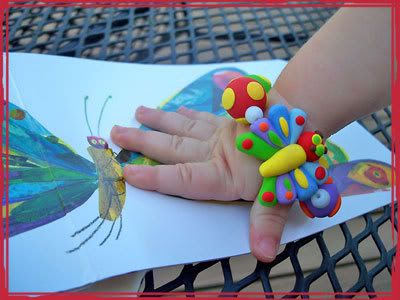 Xiera also modeled this BEAUTIFUL Pink floral set made by Chelsea of Sweetbettyco! This set is just so ruffly and girlie!! Xiera didn't want to take it off! I can't say I blame her! I want one in my size!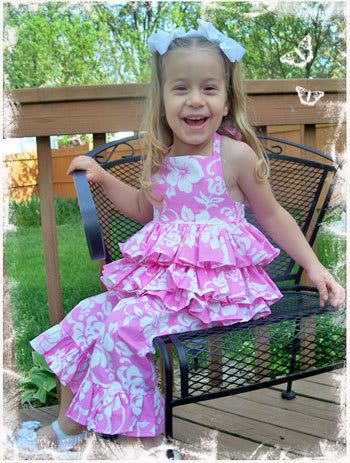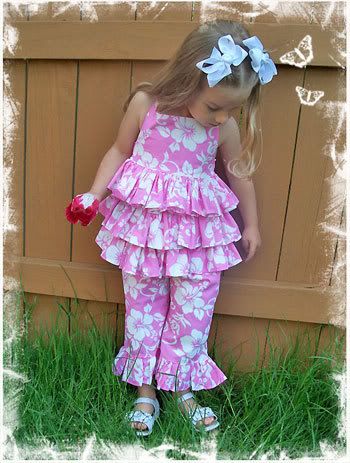 With Love,
Lindsay