Yesterday Hubby and I took the girls to Kings Island! The girls had a blast! They saw their favorite Nick characters like Sponge Bob, Patrick, Dora, Diego, and Pablo from The Backyardigans. Zella rode her very first ride without mommy or daddy. She paired up with Xiera and drove the little car on the track! Can you tell, they LOVED it?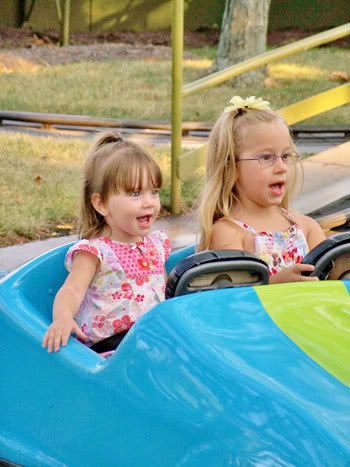 Xiera riding in Blue with her friend Maddie.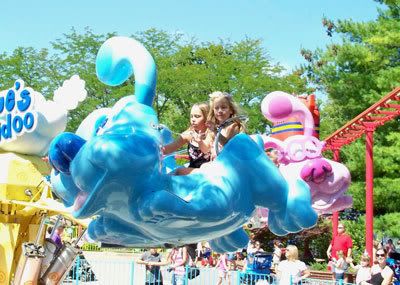 Here are a few pics of the girls having a blast with their favorite Nick characters.
and yep, that is me holding Zella visiting with Sponge Bob.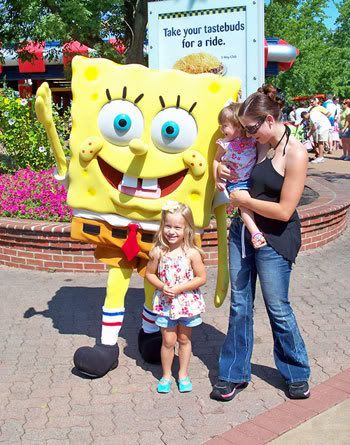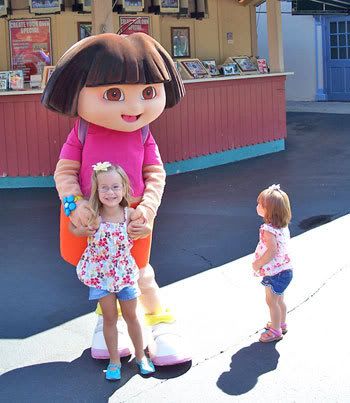 Here is a little video of Zella and me hanging out with Patrick jamming to the ICarly theme song. I catch myself singing that song almost daily!